Wedgewood Resort
Immerse Yourself In Nature At Our Fairbanks Resort
Immerse yourself in nature and comfort at the Wedgewood Resort. Our Fairbanks hotel is surrounded by a 75-acre wildlife sanctuary and 2,000-acre migratory waterfowl refuge, creating an ideal place to experience the natural, breathtaking scenery Alaska has to offer. Enjoy the seclusion while only being a quick drive from downtown shopping, attractions, and cultural events.
At the Wedgewood Resort, you'll feel miles from everything, yet minutes from all the best things to do in Fairbanks.
Space to Breathe
Home Comforts and Safe Stay Details
With suites 800+ sq/ft, Wedgewood is ideal for an extended stay and traveling families that want more space and comforts of home than a traditional hotel room.
Here, guest comfort and well-being are a priority for us. Spread out in your suites. Roam away from crowds along the boreal forest trails on the property year-round. Chase the aurora steps from your door. In the summertime, ramble peacefully around the grounds among the flowers and outdoor displays.
Settle into our Suites
Among Fairbanks Alaska hotels, no destination offers a home away from home like Wedgewood Resort. Our spacious, condo-style one-, two- and three-bedroom suites are perfectly suited for extended stay business travelers and vacationing families, offering amenities that include fully equipped kitchens, separate dining areas and large living spaces.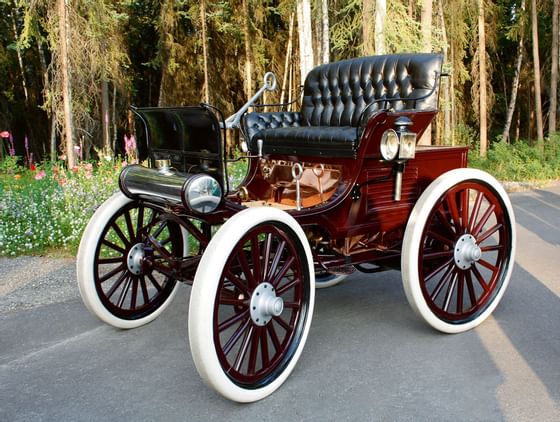 FOUNTAINHEAD ANTIQUE AUTO MUSEUM
Don't forget one of Fairbanks finest attractions! The Fountainhead Antique Auto Museum features an amazing collection of showroom-quality vintage autos, artifacts, fashions, and more!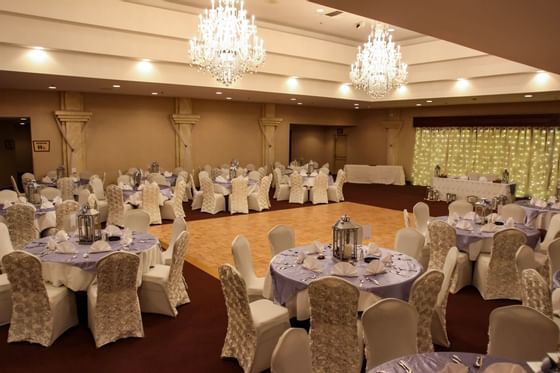 YOUR SPECIAL OCCASION DESTINATION
Wedgewood Resort is one of Fairbanks' best place for weddings, meetings and events. We are committed to full service in clean and safe venues. Learn more about how we can help create the perfect event for you!