Hospitality & Catering Jobs at Fountainhead
Find The Position That's Right For You At Fountainhead Hotels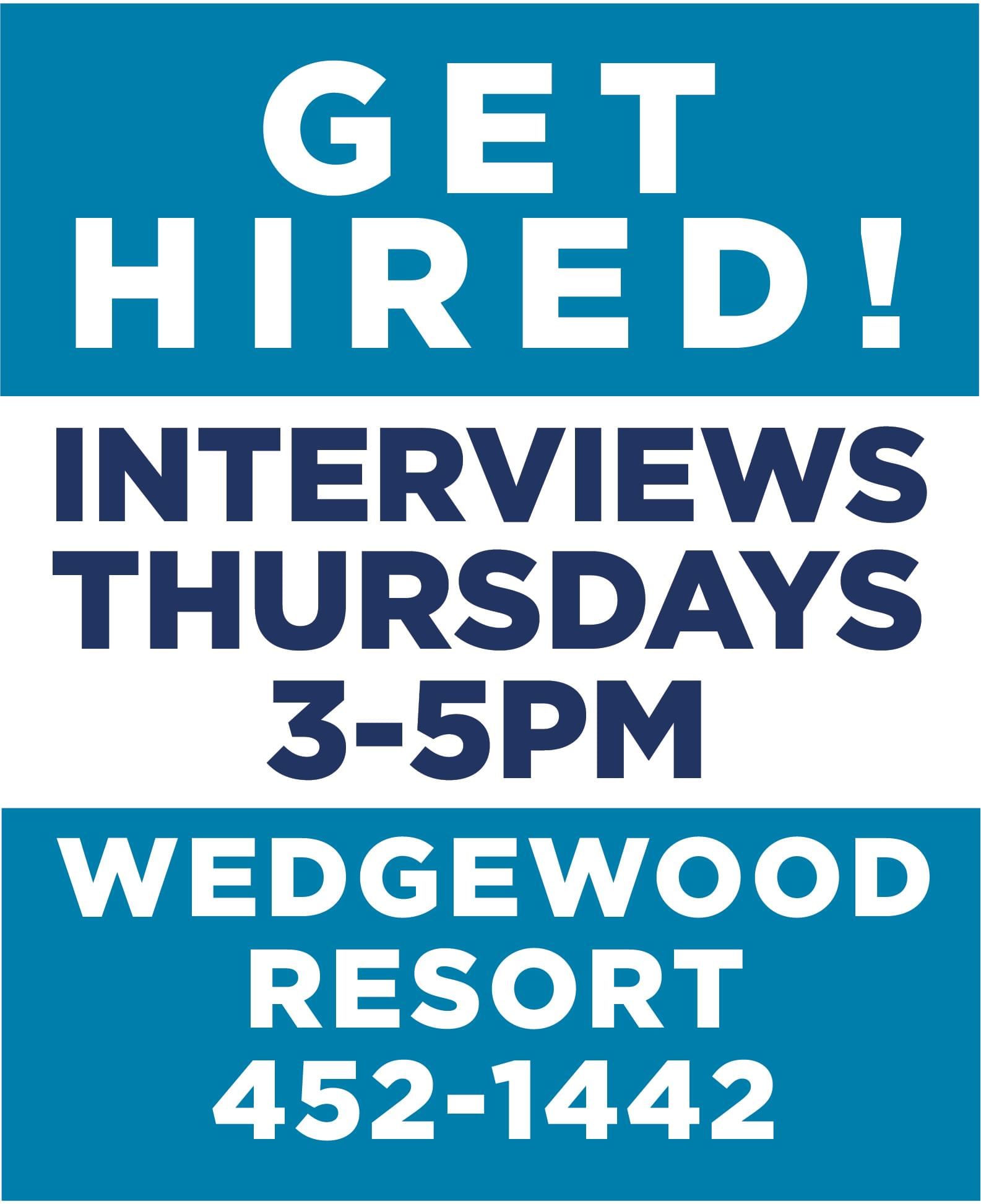 Hospitality isn't just a job, it's a rewarding path. At Fountainhead, you'll work along a diverse group of people each striving for the same thing: EXCELLENCE. Here, there are people that began in entry-level positions that worked up to management positions, team members that have been at the company for decades and seasonal workers that thrive in the fast-paced Summer Tourist Season.
Join us during our Open, Drop-in Interviews and learn about positions at both Wedgewood Resort and Sophie Station Suites. Secure your seasonal positions and learn about what is available immediately. View our Employment Portal to seach all jobs.

We're local. Locally-owned and operated. At Fountainhead, you'll find a great work environment paired with competitive wages. We eat, sleep and breathe Fairbanks and want our guests to have the best stay and experience as possible. And we are always looking for fun-loving, hard-working people to join our team!
So, are you a creative, independent thinker? Are you motivated to work together with a team toward a common goal? Do you love helping people and take pride in your work? Maybe you are interested in a career in the hospitality industry? You've come to the right place in Fairbanks.
View what positions are currently available
Join our team! We always have openings available throughout our organization, from hotel properties to our main admin offices. Click the button below to go directly to our Employment Portal where you can see what we are currently hiring for. Or see below for the typical positions we have.
WOULD YOU LIKE MORE INFORMATION?
DROP US A LINE!
Questions regarding employment and hiring opportunities can be directed to our Human Resources department at Fountainhead Development Inc.

(907) 322-1030 • Email HR